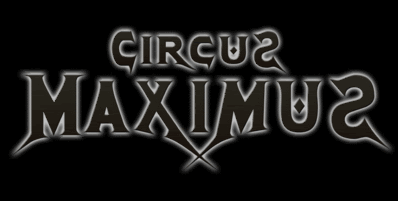 I'm gonna start off the Prog Metal Blog with a band that definitely deserves more attention:
Circus Maximus
Genre: Progressive/Power Metal
Formed: 2000 in Oslo (Norway), still active
Members:
Michael Eriksen - Vocals (also in Carnivora)
Mats Haugen - Guitar
Glen Mollen - Bass
Truls Haugen - Drums (also in Insense, played bass in Black Comedy)
Lasse Finbroten - Keyboards (also in Tritonus
)
Former:
Espen Storø - Keyboards (2000-2005)
Discography:
2005 - The 1st Chapter (album)
I stumbled across this band when I was trying to find bands that sounded somewhat like Dream Theater or Symphony X, and with CIRCUS MAXIMUS, I definitely found that and more.
Their first release, "The 1st Chapter" is easily the best Prog Metal album of 2005, and spans a variety from Scandinavian Pop to Death Metal. I can definitely recommend this band to any Prog Metal fan.
Biography (taken from the official band site):
The new wave of Norwegian progressive metal has found a worthy representative in Circus Maximus. Very accessible vocal melodies blending perfectly with progressive metal tunes.
Norwegian Circus Maximus became a full line up in 2000, consisting of long time band-mates Michael Eriksen on vocals and brothers Mats & Truls Haugen on guitar and drums respectively. In addition the band consists of keyboard mastermind Espen Storø and Mats' old high school buddy Glen Cato Møllen on bass.
The band has a wide variety of musical influences, from pop/rock to 70's Prog-Rock to Heavy and Death metal, all of which is melted together and gives the guys their unique sound. The melting pot creates a mixture of great melodies, groove, heavy riffs and weird odd time signatures.
After recording 2 demos, which received rave reviews in Norway, as well in Europe and the states, Circus Maximus hooked up with Danish based metal agency Intromental Management in April 2004, and soon after got signed to the American label Sensory Records (who in turn licensed the album out to Frontiers Records for the European release).
During summer of 2004, the band completed the song writing for the debut album, "The First Chapter", which was recorded in various studios in Norway, and mixed in October 2004 in Denmark at Jailhouse Studios with well-known producer Tommy Hansen (Helloween, Pretty Maids, Wuthering Heights) at the helm.
The sound is impeccable, the musicianship is out-of-this-world, Michael's voice is amazing (reminding of Tony Harnell, Joey Tempest and Ronnie Atkins), and the songs are simply put outstanding. A superb mixture of classic hard rock anthems and progressive technical bits and pieces. Just listen to such awesome tracks as the upbeat opener "Sin", the beautiful ballad "Silence From Angels Above", the grandiose "Glory Of The Empire" or the 19 minute magnum-piece "The 1st Chapter".
This album will for sure appeal to all fans of bands such as Symphony X, TNT, Dream Theater, Pretty Maids and Queensryche.
Beware of the Circus ...


Links:
Circus Maximus Official Website
Circus Maximus at Myspace (go here to listen to four songs and watch 6 videos)
Media at Circus Maximus' Website
Clips at youtube.com :
Live Pt.1:


Live Pt.2:


Part from "Why Am I Here?" @ProgPower USA:


Soloing by Mats and Lasse:


Slideshow from ProgPower USA:


Enjoy!